The Green Party earlier today elected Camden's Natalie Bennett as leader. Bennett has stood for Parliament in Holborn and St. Pancras, Camden council and the London Assembly for Greens. This is the first time that the Green Party has had a leader (or deputy) from London.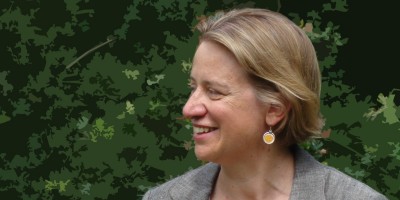 "I am honoured by the party's support and very pleased to take on the responsibility of helping us all to move towards promoting our vision of a radical new economic and environmental vision for Britain and electing many more councillors, MEPs and MPs around the country.
"The Green Party has been making strong progress in recent years, most notably with the election of Caroline Lucas as our first MP, and subsequently she's proved to be the standout MP in parliament.
"But we still need to move much faster. The state of the Earth, and the state of the British economy and society, demand that. We need to stop treating the planet as though it were a mine and a dumping ground, and the poor as though they were rubbish.
"The good news is that the policies proposed by the Green Party will not only tackle these problems, but also improve the quality of life for everyone.
"Recent decades saw British children become the unhappiest in the developed world, saw rates of mental ill health and illness soar, saw our society feeling increasingly insecure and afraid of the future, while the wealth of our country was concentrated in fewer and fewer hands, and increasingly held in secretive companies based in offshore tax havens.
"We need to reverse the damaging cuts to public services and ensure local government can provide the essential provision that we all need, while creating the low-carbon economy essential for the future.
"We need to relocalise our manufacturing, our food production and our services, support and promote co-operatives and small businesses to replace the low-paying, tax-avoiding multinationals, and rein in our out-of-control financial industry. By doing this we can create jobs, build houses, improve public transport, and make our society healthier and more resilient.
"We need to make the minimum wage a living wage and ensure that benefits give a decent standard of life to everyone who needs them.
"This is a vision that is attractive to huge numbers of voters in Britain, and it is beyond the imagination of the three largest political parties of Britain, who cling to the failed neo-liberalism of the late 20th century.
"It is a great honour, and a big responsibility to be chosen to lead the Green Party at this critical time, when there's such a huge political opportunity before us. There's a gaping hole in the British political landscape that the Green Party can, and should, grow to fill. I ask every Green Party member, and everyone who's been thinking about becoming a member, to join me in stepping up to the opportunity."