This weekend (Saturday 7th and Sunday 8th) Greenpeace invite you to a film subversion event.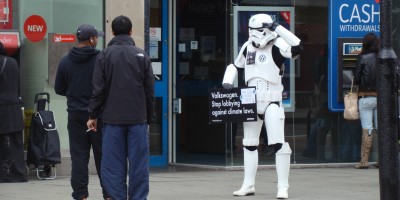 Volkswagen lobby against EU emission laws overshadowing their greenwashing commercials. Greenpeace ran a competition for film makers to create a "suubvertisment" for VW that  shows its dark side.
From Saturday we will be showcasing the top short listed films and you can find out more about Greenpeace and the campaign.
For more info
The Forge, 3-7 Delancey Street, Camden, NW1 7NL
Noon to 6pm Saturday and Sunday
Free entry