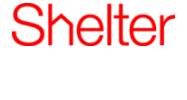 Salary
: £25,259 pa
Do you have a basic knowledge of social policy issues and a flair for carrying out policy development work? Then the role of Assistant Policy Officer at Shelter, one of the UK's leading charities, could be just what you're looking for.
A challenging and varied role that demands strong analytical and problem solving skills, you will:
Make a real contribution to Shelter's housing policy output such as briefings, consultation responses, web and social media content, reports etc
Help the team respond to Government initiatives in a range of cutting edge areas
Carry out desk research, contribute to policy and campaigns projects and plan and manage events
Identify policy issues and opportunities by maintaining your knowledge of relevant policy areas
Facilitate efficient team processes and review and maintain team administration, including organising meetings and managing resources and databases
Help build effective relationships with other Shelter teams as well as government officials, housing organisations, think tanks and those involved in the social policy field
You'll need:
The ability to analyse evidence, assess policy options, develop new ideas and link them to communications activities and campaign objectives
Ideally, basic web skills such as blogging, simple website maintenance and/or experience of developing creative outputs
Good knowledge of Microsoft Word programmes – Word, Excel, PowerPoint, email and internet
Effective communication skills and the ability to build strong working relationships and networks
A collaborative way of working, a belief in sharing knowledge and the ability to generate new ideas to improve existing approaches
More than one million people a year come to us for advice and support via our website, help lines, and national network of services. We help people to find and keep a home in a place where they can thrive, and we tackle the root causes of bad housing by campaigning for new laws, policies and practice.
Benefits include 30 days holiday and flexible working. We are committed to giving all applications equal consideration.
Until there's a home for everyone.
Closing Date: 29 March 2012