I broke a long standing habit today. I gave money to a beggar.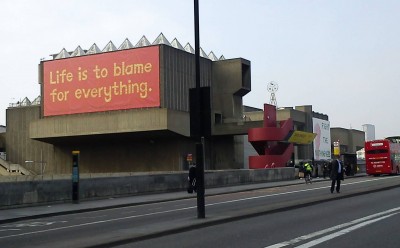 It's not that I don't think homelessness and poverty are problems, nor do I think I'm absolved from my own small part of personal responsibility. Quite the contrary I gave to charity – probably too infrequently and not generously enough but still…
I'm also certain they need the money, even if it is for drugs or sweet, sweet booze. I'm not talking about the aggressive beggars like chuggers either, who I won't give to out of a point of principle.
It's just there are so many of beggars now. I stopped giving to them about fifteen years ago, maybe a little more, when I started to get asked two, three, four times a day. Even if I gave all my spare change to the first I'd still have been refusing several times a day and it just got wearing.
It also didn't help that the appeal changed from a fairly straight "I need money, please give me some" to "I've missed my last  bus home and can't afford the train fare" plausible the first time you hear it perhaps but seriously, if you've  heard the same pitch three dozen times it's hard not to be ticked off at the lie.
Begging for a living
Which makes even odder that I gave money today because that's exactly the association approved line he used. Perhaps it's because he said he wanted to go to Deptford, or maybe just because he seemed quite charming but I handed over two pound fifty and he ran off. Yep. He ran off. I mean he said thank you first, obviously, but it didn't fill me with confidence.
I don't know how organised beggars are, although it does seem strange that the pitch is so often the same across the country. In Nigeria they are holding a beggar's summit (bizarre report here which asks a beggars' spokesman why beggars should be organised like sex workers because "prostitutes provide at least some value for money. They are participants in global commerce, subject to market forces of supply and demand") which at least shows some recognition that this is a growing profession rather than simply individual expressions of difficulty.
We like to feel we are good people who wold help out a stranger in need, I think, but there comes a point where your contribution seems too insignificant and there's juust too much doubt that you are actually helping someone in difficulty or just helping keep them in that situation.
Boris Johnson was criticised for giving to a beggar a couple of years ago and there were government led campaigns like killing with kindness that said you were doing more harm than good by donating. Even the founder of the Big Issue said giving money to beggars was wrong, although I'm told most beggars aren't actually the homeless, I think this depends where you are though.
Political action
However, whatever guilt I feel about not giving what is clear is that there are some profound social problems in this city that simply did not exist to this extent in the seventies. The longer we've allowed the drug problem to become entrenched the harder it becomes to rescue people's lives, and that takes political action not a guilty quid here and there.
With the Coalition's new policies towards housing benefits we may well see a new generation of homeless people who are destitute through the economic and political downturn. Coupled with a generation of drug addicted people with profound social problems who can't simply be given a home and then they will be sorted we may be looking at some kind of critical mass approaching.
I'm sure all of us want to feel that there is some way to help in this crisis. However the next time I donate I think it will be to Shelter rather than to someone with a winning smile and the same tired lie. I know he needs the money, but I've only got so much to give to the greater good and so I need to make sure I use it effectively.