East End tour guide David Rosenberg steps into new territory in September when he launches two new walks revealing London's radical political history.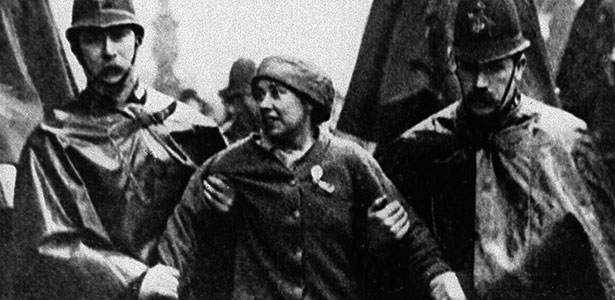 At 6pm on Monday 10th September he will set off from Mahatma Gandhi's statue in Tavistock Square Gardens for a one and three-quarter hour tour of Bloomsbury called "No Gods No Masters: radicals, secularists, suffragists and pacifists". It focuses especially on the radical ideas, individuals and movements that emerged within and populated this area from the 1830s to the 1930s. Gandhi himself studied law at nearby University College London in the late 1880s, the same time as the Pankhursts, who would become leading proponents of women's rights, were settling into their Russell Square home.
At 6pm on Thursday 20th September David will set off from St James's Park station for his second new walk. This one is called "Fighters for Equality: suffragettes, anti-racists and enemies of Empire". On this walk he will show how protesters and campaigners have used the streets and buildings close to Parliament to advance their causes. He will also recall the courageous radicals who spoke out within Parliament in the first decades of the 20th century.
Both walks are open to all members of the public. The fee is £7 per person (£4 unwaged/full-time student).From Charlotte Despard's Women's Freedom League, to the Indian-born MP Shapurji Saklatvala, who was imprisoned during the General Strike, this walk celebrates individuals and movements who fought against inequality, discrimination and injustice. This tour is two hours long.
Bookings can be made online at: www.eastendwalks.com
or by contacting David on email: david@eastendwalks.com
Alongside the new walks David is continuing his successful programme of walks through London's East End. Details of these can be found at: www.eastendwalks.com