In third of our series on how Londoners are voting Alex Hilton explains why he's giving his support to independent candidate Siobhan Benita.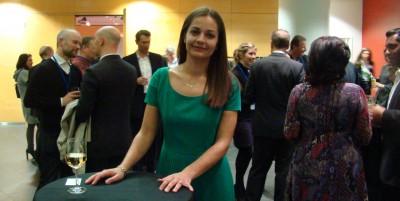 Having been a Labour Party member for 21 years, twice a parliamentary candidate and for four years a London Councillor, I have to admit it's a little scary to be campaigning for someone other than the Labour candidate for London Mayor. This time I'm backing the independent candidate, Siobhan Benita.
London's a divided city and the politicians have had a hand in making it so. The most memorable examples of this are the ill-judged remarks about Jews or piccaninnies, but less obvious is the widening gap between those who think they are governed by and for people like them and those who do not. You have to ask difficult questions to see the dividing lines clearly.
For example, is London governed for young people on council estates or is it for homeowners in the suburbs? If you are black, disabled, gay or a woman do you think you will treated be compassionately by the police if you have been a victim of violence? Is London governed for tenants or landlords? Politicians have set up dividing lines on wealth, class, race, religion and sexuality and in their battle over "target" groups of voters, they have let the rest of this city down.
If you are a youngster on a London estate, you will probably be going to the worst schools. You will likely leave school without the skills to get a fulfilling job or to go to university. You will be looking at a lifetime in social housing or working impossible hours on low wages to pay an overpriced rent. You will be treated like a potential criminal by the police and you will have no faith in fair treatment at their hands. If you were one of these young people, would you think any level of government was on your side? Might you be angry at the difference between your life and the "normal" lives illustrated on TV?
The most inspiring thing about Siobhan Benita is her vision for a united city. The mission she has set herself – to change these young people's lives – extends into policing, education, housing and transport; many threads of work that tell children and teenagers that society isn't against them. She wants a new, positive relationship between the police and the public; a new housing market that provides large numbers of affordable homes, a new fares structure that understands that people on low wages or who are looking for work need a hand. Siobhan will also take the difficult decisions, for example backing the third runway at Heathrow, that will bring to London thousands of much needed jobs.
This is what leadership looks like. In contrast, Boris and Ken look like amateurs squabbling over swing voters, desperate not to make a commitment in case it upsets anyone. I joined the Labour Party to make a difference and for that very same reason I am backing Siobhan Benita. Because if either Boris or Ken wins the mayoralty, those young people won't notice the difference.